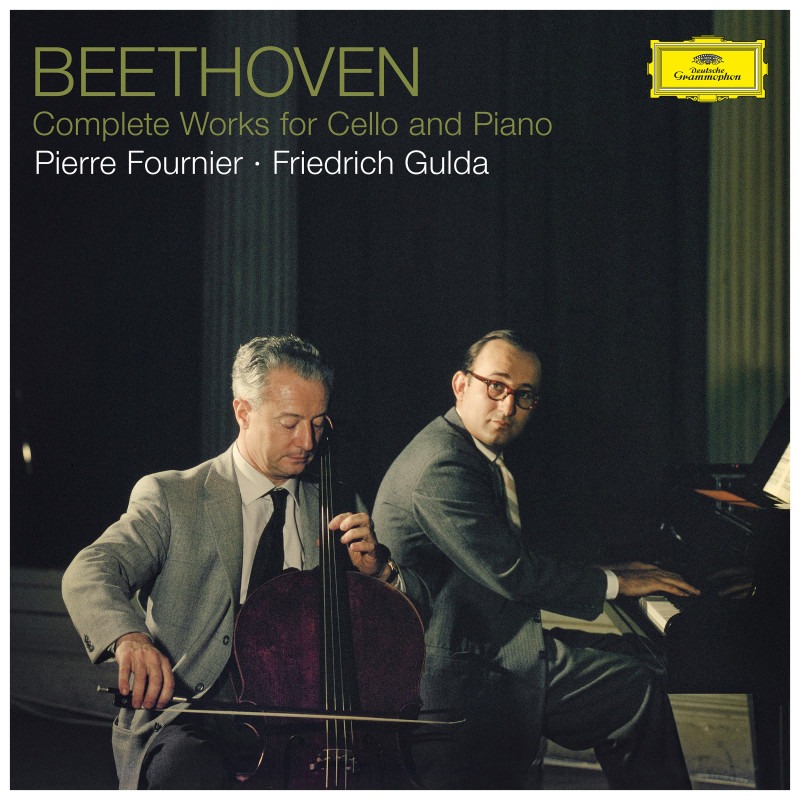 Complete Works for Cello and Piano
Recs.: June 1959
Pierre Fournier, Friedrich Gulda
Recorded at Vienna's Musikverein in 1959, this timeless recording comes from two of the masters of Beethoven. Friedrich Gulda's commitment to Beethoven spanned over the entirety of his career. By age 16 he had mastered all 32 piano sonatas and at age 26 won the Geneva Piano Competition, the youngest ever participant, let alone winner.
The pair first worked together in 1953 when Gulda performed the 5 Piano Concertos in Vienna. To spread out the program both Gulda and Fournier were to perform the Complete Works for Cello and Piano in-between each concerto. In rehearsals, Gulda famously turned to Fournier and stated, "Very beautiful, but very French." to which he replied, "For Schnabel and Kempff it did not sound Gallic."
Watch Die Presse (Austria) journalist, Walter Dobner, speak about this recording in the video section.